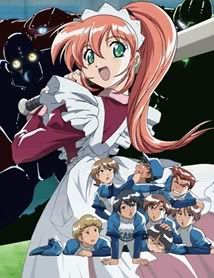 Genre:
Summary: The year is 2099, and it is a time when robots are allowed on the field to play baseball. Shunpei is a typical teenager with a knack for electronics and a passion for baseball. His baseball team, unfortunately, is in a real slump and they cannot afford to…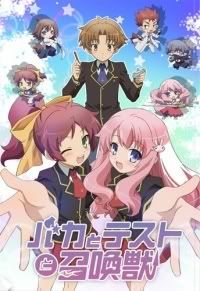 Genre:
Summary: Advanced placement into a school of higher grade proof-reading is determined by the results of the Promotion Test strictly for class type. Ranging from A class with the best facilities anyone can offer all the way down to F Class which is composed of low…
Genre:
Summary: Baka to Test to Shokanju OVAencoded by evilguy
Genre:
Summary: By utilizing the school's unique testing system, Akihisa and his classmates of class F waged a long and uphill struggle to take over the classroom of class A. However, their efforts fell short. Since then, a season has passed and it is now summer...
Genre:
Summary: Kodaka Hasegawa, a half-British and half-Japanese second-year high school student is having having trouble gaining friends at his academy due to his appearance that rooted from his mixed heritage; thus is often mistook as a misguided delinquent by many.
Genre:
Summary: The story revolves around a highschool boy named Niwa Makoto. He lives with his aunt's family since his parents are away on business. It is there where he meets his mysterious cousin of the same age Touwa Erio — who happens to tie a futon mattress around…
Genre:
Summary: During a heavy downpour, a girl is running away from a boy. She crosses a street, not seeing the oncoming truck. He does, and pushes her away...bloodily injuring his hand. Frightened, she runs away from the scene. Much later, the girl, whose name is Yumi…
Genre:
Summary: The story takes place in Edo (known in real life as of 1868 as Tokyo), Japan, which has been taken over by aliens called Amanto since the late Edo period. The samurai of Japan have fallen, and the Amanto placed a ban on carrying swords in public. The story…