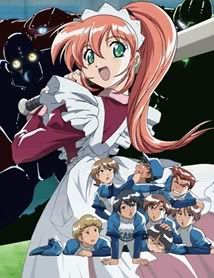 Genre:
Summary: The year is 2099, and it is a time when robots are allowed on the field to play baseball. Shunpei is a typical teenager with a knack for electronics and a passion for baseball. His baseball team, unfortunately, is in a real slump and they cannot afford to…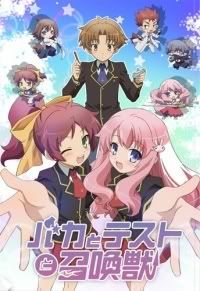 Genre:
Summary: Advanced placement into a school of higher grade proof-reading is determined by the results of the Promotion Test strictly for class type. Ranging from A class with the best facilities anyone can offer all the way down to F Class which is composed of low…
Genre:
Summary: Kodaka Hasegawa, a half-British and half-Japanese second-year high school student is having having trouble gaining friends at his academy due to his appearance that rooted from his mixed heritage; thus is often mistook as a misguided delinquent by many.
Genre:
Summary: This series is a story of a glasses-wearing, shy gamer girl on her way to school, and yes, that's the entire premise, as she's not getting to school any time soon. Taking her "usual" route to school, it becomes an increasingly unusual adventure, and…
Genre:
Summary: The story revolves around a highschool boy named Niwa Makoto. He lives with his aunt's family since his parents are away on business. It is there where he meets his mysterious cousin of the same age Touwa Erio — who happens to tie a futon mattress around…
Genre:
Summary: During a heavy downpour, a girl is running away from a boy. She crosses a street, not seeing the oncoming truck. He does, and pushes her away...bloodily injuring his hand. Frightened, she runs away from the scene. Much later, the girl, whose name is Yumi…
Genre:
Summary: It's back-to-school mayhem with Kaname Chidori and her war-freak classmate Sousuke Sagara as they encounter more misadventures in and out of Jindai High School. But when Kaname gets into some serious trouble, Sousuke takes the guise of Bonta-kun—the gun-wielding,…
Genre:
Summary: Keita Amano, a high school boy who enjoys playing video games by himself, is approached by the beautiful school idol Karen Tendou. to join the school's Gaming Club. Keita tries it out, but finds it is about competitive gaming, so he declines her offer. This…