Genre:
Summary: A boy swordsman, Yoichi and his father stays in mountain training for his descent from the mountain. Yoichi comes to the city to lodge and stay with 4 beautiful sisters. A new more severe "training" regiment awaits him. [Encoded by Anistash Staff]
Genre:
Summary: Shimazu Toyohisa, whilst involved at the Battle of Sekigahara, manages to mortally wound Ii Naomasa, but is critically wounded in the process. As he walks from the field broken and bleeding, Toyohisa finds himself transported to a corridor of doors, where…
Genre:
Summary: New season of Gintama.
Genre:
Summary: 3rd season of Gintama
Genre:
Summary: A third TV series, it is the prequel of Hakuouki.The story takes place in 1863 as the violent uprising due to political discord disrupt Japan. The Tokugawa shoganate creates the Roshigumi, a masterless group of samurai to aid Aizu forces in Kyoto.
Genre:
Summary: Second Season of otome game: Hakuoki.Link Pass: a-stash
Genre:
Summary: The story takes place in a time when the world is in the pits of despair after being ravaged by a poison called "shinobi" that came to earth via an asteroid. The people run away to the place called "Kairiku," a place that used to be the bottom of the ocean.…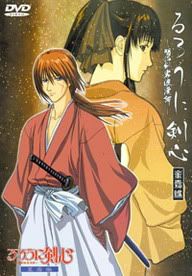 Genre:
Summary: Himura Kenshin still searches for atonement......and Kamiya Kaoru waits patiently for his return, together with their son, Kenji.It is a battle of love and endurance, as much as it is of justice and inner peace.Witness the closing of a timeless…