Genre:
Summary:
Tekken: Blood Vengeance is a Japanese 3D computer-animated film based on the Tekken video game series..The plot, which takes place between the events of Tekken…
November 29, 2011, 10:53:59 PM
Genre:
Summary:
Hikaru is at first sight a student like others but actually it is a super hero defending the Earth of the demons. He has a powerful super bike and a combat suit.
November 22, 2011, 08:45:43 AM
Genre:
Summary:
5 Naruto OVA and 1 Naruto Shippuden Omake..1.Find the Four-Leaf Crimson Clover!2.Mission: Protect the Waterfall Village!3.Hidden Leaf Village…
November 14, 2011, 02:28:38 PM
Genre:
Summary:
The special of the day is Variable Geo-a brutal battle between waitresses who serve up generous portions of energy blasts and vicious side orders of murderous martial artistry.
November 07, 2011, 11:12:55 AM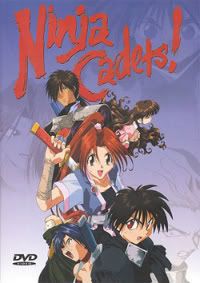 Genre:
Summary:
In a foiled attempt to kidnap an infant princess, the princess is rescued by a loyal ninja and is hidden in a village where she is raised as a common female ninja.
October 04, 2011, 11:09:36 PM
Genre:
Summary:
Assigned on a mission to capture Mukade, a missing-nin, Naruto Uzumaki sets out for the once glorious historic ruins of "Ouran", where he pursues and corners the rouge ninja.…
May 02, 2011, 04:18:22 AM
Genre:
Summary:
Koushi Inuzuka is a smart high school student who aims to become a public prosecutor. Unfortunately for our good guy, he was born into a martial arts family whose head (ie…
April 24, 2011, 07:20:13 AM
Genre:
Summary:
UNIQLO clothing stores throughout Japan will be offering a Naruto x UT Original DVD with all-new animation on January 1. The DVD will contain an original Naruto anime video…
January 11, 2011, 10:39:48 PM