Genre:
Summary: Akutabe is a detective who summons devils to solve the troubles of his clients. One day, a low class devil Azazel Atsushi is summoned by Akutabe and is used harshly by him and his assistant Rinko.
Genre:
Summary: The great detective Akutabe has an assistant, Rinko Sakuma, who is trying to learn to summon demons. This is the story of her misadventure when she actually manages to summon 2 demons unexpectedly.Password: Hnodk200
Genre:
Summary: The second season of Yondemasu yo, Azazel-san.Link Pass: Kansai-ben
Genre:
Summary: A black haired girl is walking around the streets of Kyoto, from the night scene of Pontocho to a second-hand book fair in Shimogamo, then off to a college fair. The main character that has a romantic feeling for her secretly follows her around and looks…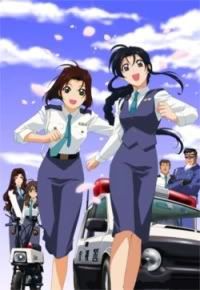 Genre:
Summary: Plot Summary: Natsumi and Miyuki are policewomen at the Bokuto Police Station. This story recounts the exploits and adventures they have in dealing with the strange characters they are forced to deal with 'all in a day's work'. [-file size 40-51mb mp4-…
Genre:
Summary: Koudo Ikusei Senior High School is a leading prestigious school with state-of-the-art facilities where nearly 100% of students go on to university or find employment. The students there have the freedom to wear any hairstyle and bring any personal effects…
Genre:
Summary: With the Inter-high over and as the end of summer approaches, Sakamichi trains intensely with Imaizumi Shunsuke and Naruko Shoukichi so he can carry on Team Sohoku's spirit of supporting each other entrusted to him by Kinjou Shingo, Makishima Yusuke, and…
Genre:
Summary: Fourth season of the Yowamushi Pedal series.