| | |
| --- | --- |
| | |
| | |
| --- | --- |
| Author | Topic: EXTEEL - want to pilot a Gundam, can't, but wan't to do so on pc? (Read 18769 times) |
---
www.exteel.com/us

WAN'T TO BE A ROBOT GUNDAM-LIKE PILOT ?
NCsoft's Team Beam puts you in command of a Mechanaught – a powerful bipedal walking war machine. On Exteel's futuristic battlegrounds, these giant robots are the key to ultimate victory.

Choose a high-speed, light-weight model, wielding dual-blades, or choose a lumbering heavy-weight unit armed with a devastating siege cannon. Create your own devastating Mechanaught using thousands of parts and weapons in almost unlimited combinations!

* Exteel is free* to play! Click here on how you can get in on the action.
* A micro-payment called NCcoin** system allows you to purchase more powerful weapons, skills, and parts for your Mechanaught. Click here for more information on NCcoin and how you can purchase NCcoin via PlayNC.
* Create a persistent mercenary pilot who grows in experience and rank through PvP battles.
* Customize your Mechanaught for your own play style. Choose from a extensive selection of parts and arm it from a large arsenal of lethal weapons.
* Combat is an adrenaline-fueled blend of high-speed gun-play, melee combat and think fast or die tactics.
* Decide on one of four battle modes: Death Match, Team Death Match, Territory Control, or Last Stand.
* Purchase Skills that allow you to perform wild, devastating combination attacks.
* A forthcoming detailed ranking system allows players to compare their victories, assists, and defeats.
* Blends the immersive thrill of an FPS with the furious and brutal intensity of Hong Kong gun-play mixed with the feel of classic robot anime.
« Last Edit: March 03, 2008, 05:35:57 AM by xXKyoXx »
Logged
---
---
THANKS,but can you tell what you think of this game?
Logged
---
its like gunz but you control robot instead of a human..
I has thrusters which can leap you up at a certain amount of time, has many variations of weapons.. melee, or ranged. And you can also change the looks of your mech upgrade if possible and the best thing is its for free
Logged
---
---
ok that helps,I'll be downloading now.
Logged
---
I'll be dlding that when I get back to work on Monday and use the campus connection.
Logged
---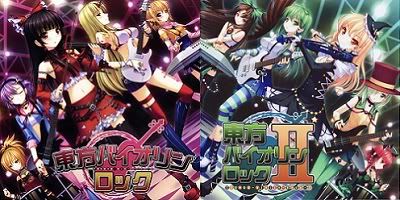 Touhou Violin Rock I & II !
---
this game be fun... you can make your bot look like anything from Optimus Prime, to a gundam :O The only downside is, in game money is hard to come by
btw, my in game callsign is Kiradien
« Last Edit: March 02, 2008, 12:59:03 AM by Enderwiggin »
Logged
---

Bored? Got Flash Player? Click my sig!
---
The game looks good so far I might not wait for Monday.
Logged
---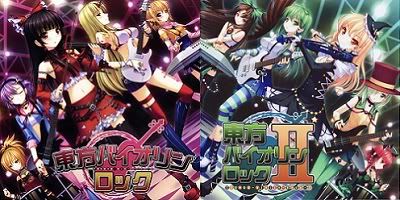 Touhou Violin Rock I & II !
---
Ender and mort pawns me everytime
they are very good at this kind of game must be because of gunz
Logged
---
---
i want to play
but my cpu and graphic card are lame
Logged
---
---
So the only way to grow in ranks (lvl up) is fighting with other players in PvP? So if I start the game for the 1st time I have to find some other newbie to rank up on?
Logged
---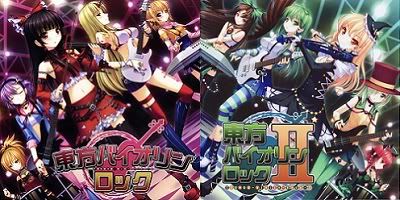 Touhou Violin Rock I & II !
---
yes.. but for the start my tip is to finish the tutorial to get freebies like rocket cannon and around 15k credits...
The simplest type of battle is the last stand in which you only kill drones(AI robots) with fellow players... they are easy to kill but a lot of them.. a headache would be a batch of rocket troops fires at your mech continuously the you're dead.. Don't ever choose deathmatch(must kill all players)... Team Alliance is good if you have many strong allies
Logged
---
---
Heero got Ender to play, Ender got me obsessed with it, I hate you Ender/ Heero!
j/k.
I have payed for NC coins, which is not something I would normally do,
.
My mech looks nice though. I wan't the Zeeker!
Callsign: xXKyoXx
Logged
---
My steam ID is xXAkaneXx

---
Screenie your mech mort, I still have to sign up and download the game.
Logged
---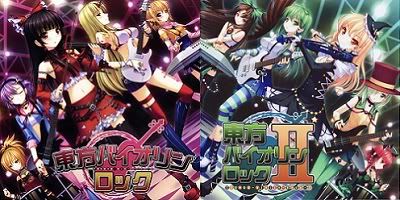 Touhou Violin Rock I & II !
---
« Last Edit: March 03, 2008, 05:07:26 AM by xXKyoXx »
Logged
---
My steam ID is xXAkaneXx

| | | |
| --- | --- | --- |
| | | |
| | | |
| --- | --- | --- |
| | | |
| | | |
| --- | --- | --- |
| | | |