| | |
| --- | --- |
| | |
| | |
| --- | --- |
| Author | Topic: Stasher's Anime Awards 2018 Results (Read 2450 times) |
---
Best Anime Movie of the Year
No Game No Life Zero
Well deserved win for NGNL movie. It is indeed one of the better films last year in our database. Runner-up is Presage Flower which is the first part of Heaven's Feel trilogy. If you haven't seen both movies yet, then you better do skip all commitments and watch it right now!
---
Best Action Anime of the Year
Goblin Slayer
No surprise here as Goblin Slayer forces its way through the top. This action series may be very gory for some, but to those who can handle bloodspurts and brutal clobbering, this series is a must-see. Coming second is a rare triple-tie between awesome action titles namely Overlord 2018, Academia 3 and Banana Fish.
---
Best Comedy Anime of the Year
Karakai Jouzu no Takagi-san, Asobi Asobase, Chio-chan no Tsuugakuro
Well, well, well. Great comedy series can literally change a bad day into a good one and for y'all out there having such a shitty time today, you need to see these three winners as soon as possible if you haven't seen them yet. Their comedy traits might be different, but who's there not wanting a good laugh, eh? Congrats to love-come Takagi-san, pun-driven Asobi Asobase and nonsensical Chio-chan for earning the winning rights. Second placers are slice-of-life-ish comedy Grand Blue and moe-ish comedy Comic Girls.
Just a fair warning though, be sure to watch this in your room. Imagine rofl-ing in the public, anyone will think you're a creep!
---
Best Romance Anime of the Year
Karakai Jouzu no Takagi-san, WOTAKOI, Buta Yarou...
For those who are a bit sentimental, romance series is the way to go. Takagi-san with another first placer, alongside WOTAKOI and Buta Yarou are our winners. After the Rain grabs second placer as it is indeed a very divisive romance title, but umm, I'd refrain spouting spoilers, go see it for yourselves!
---
Best Slice-of-Life Anime of the Year
Gakuen Babysitters & YORIMOI
Now, we're finally in this category. Slice of life is everyone's favorite and our winners will surely make you feel cuddly, teary, happy, and all other kinds of emotions. As both of our winners namely Gakuen Babysitters and YORIMOI have strong realistic aspects, anyone can get easily invested, no need for logical thinking, just feel it with your heart!
Aw that's really cheesy!
---
Best Sports Anime of the Year
Yowamushi Pedal: Glory Line
Sport series is really divisive, not everyone can get into them. For this year, we have seriously low amount of good sport series and as a fan of the genre, it's just a sad occurrence. Still, grabbing top spot is YowaPeda S4, no need for me to divulge details about it since it's a popular series. Following it to the top is Megalo Box which features Real Steel-like boxing world and Hanebado's melo-dramatic badminton series.
---
Best Fantasy-Supernatural Anime of the Year
Tensei shitara Slime Datta Ken
Crowned as the best supernatural-fantasy series this year is TenSura. Slimes are usually the weakest entity in fantasy world, but make no mistake you bring that prejudice in TenSura's world, you're in for a brutal beating.
Coming second placers are Overlord and Goblin Slayer. Now, ain't this intriguing? A slime have beaten omnipotent magus Ains Ooal Gown and Goblin Slayer to the top. Now, do yourselves a favor and continue watching the second half of that series this year!
---
Best Mystery-Suspence Anime of the Year
Golden Kamuy
Mystery flicks are a bit tricky as most of them either fall into oblivion or pumped your adrenaline to the max. This year's winner is Golden Kamuy, followed by Kokkoku in 2nd. Mystery about a treasure and mystery about creepy artifacts bound by blood. Well, did I piqued your curiosity now?
---
Best Drama Anime of the Year
Violet Evergarden
Violet Evergarden claims top spot and Yorimoi got 2nd. As usual, tears are the benchmark for this category. So, to those who are looking for a series with good drama content, now's the time to get these two! To those who have shallow tears, I suggest you bring in your tissues, 'kay?
---
Best Ecchi-Harem Anime of the Year
High School DxD Hero
Ehem, pervs out there, I know you like chicks. Whether it be their bodies, lips, style and mannerisms, good for you! 2018's winner is DxD S4. As usual, the girls here are top-notched so I don't blame you!
Second placers are a tie between beach-volleyball series titled Harukana Receive and harem-love-comedy Yuragi-sou no Yuuna-san who's main heroine is a ghostie.
Umm, is it healthy to prey on a spirit? I'm outta here.
---
Best Mecha-Sci-fi Anime of the Year
Full Metal Panic! Invisible Victory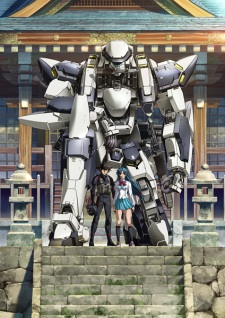 The nostalgia factor, whether it worked or not, has FMP S4 winning this year! Personally, I feel it was lacking, but that's just one opinion of the world. It was followed by a SAO spinoff with a tall chick with a height insecurity amassing tons of chicken dinner, if you know this reference, good for you!
---
Best Adventure Anime of the Year
YORIMOI
Yorimoi takes another W here. Imagine going to Antarctica, that's a surefire recipe for a good adventure title, isn't it? Golden Kamuy takes second place. As aforementioned, imagine finding a treasure map on your way home, that totally reeks adventure!
Now, go see these two if you think you're living under a rock.
---
Best Shounen Anime of the Year
Boku no Hero Academia 3
This is an anomaly. I couldn't believe my eyes that this is Academia's first W in our yearly event. Normally, it would've been no brainer and surprise to see it dominating the charts, but ahem...
Golden Kamuy takes another second placer. I'm stoked it almost won!
---
Best Shoujo Anime of the Year
Gakuen Babysitters, Sakura 2018, Banana Fish
Shoujo titles aren't for everyone, but hey, some gems are hidden in this genre. For the record, this is our third tie for first place. So a big congrats to Gakuen Babysitters, Sakura 2018 and Banana Fish! Without sounding like a broken record, these three are certainly good series.
Second place is granted to Bloom into You. To those who can handle non-straight elements, this one's for you!
---
Best Male Lead of the Year
All Might, Ainz Ooal Gown & Ash Lynx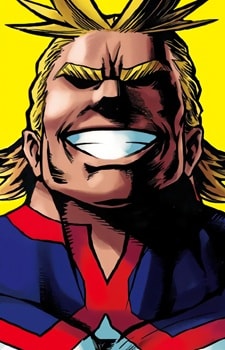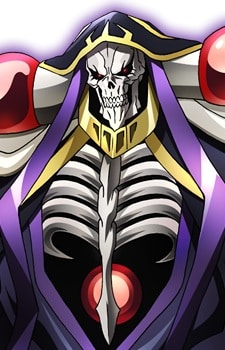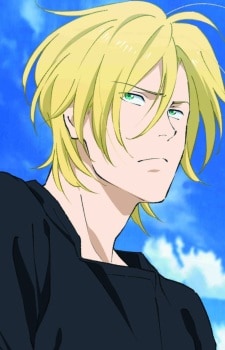 Move aside, Deku! All Might takes the crown this year as the representative of best male lead, but hey, Ainz Ooal Gown and Ash Lynx has their fair share to the crown. These three male leads rightfully deserves the recognition as they fully acted the part. All Might will be remembered to his epic fights in Academia 3. Gown as well, has a flashy and overblown compilation of scenes in Overlord. Last, but not the least, Ash and his realistic, worldly and painful struggle to reach peace. Nuff said, well deserved!
Sneaking in second place is the titular character of Buta Yarou series, Asuzagawa Sakuta. Well, that sums everything now.
---
Best Female Lead of the Year
Violet Evergarden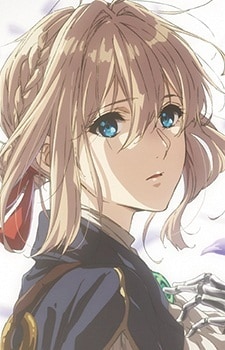 Unlike last year's trio of winners, we only have one consensus best girl this year. Violet takes the crown to take down a series of powerful contenders. Following close is Asirpa from the Kamuy series, my personal favorite. Nothing to take away from these two, they are top-tier heroines in their own regards. Nothing else to comment, so that's it.
---
Best Anime of the Year
Golden Kamuy
And the winner is Golden Kamuy!
Holy molly. Despite the underwhelming number of participants, I'm very glad this series won the recognition it rightfully deserves. This year has a massive amount of heavyweight favorites, Academia 3, Kyojin 3, YORIMOI, Evergarden, TenSura, Black Clover etc... Those aforementioned titles had garnered unbelievable amount of hype and it's really surprising that a series such as Golden Kamuy which is in reality, a hot cake in manga, but never got the same buzz in the anime, won this category.
Kamuy is indeed not for everyone. It can be very divisive, due to its meshing of sub-genres. Like usual shounen titles, it has an awesome collective amount of characters that are equally intriguing, it has good amount of goofy moments, compelling drama and mystery, good action scenes and most of all, the fresh yet distinct Ainu culture content is fascinating. Still, from start to finish, the goal is clear, then it became clearer and so on... To conclude, it is without a doubt a very good series worth your every minute.
---
So there you have it, my friends! 2018 was a kinda good year. While it doesn't take a genius to realize that anime quality is getting poorer year after year, we were still graced with a good amount of titles that is to say, the best in every category. The amount of emotions we felt as we watch them, albeit some forgettable, some unforgettable, is a testament of how we must appreciate the past year and the years that will go by in the future.
To sum this year's event, despite the underwhelming low participation, I must thank those who spent their time to join this year's event, presumably the last Stasher's Awards. I've said it last year, 2018 was going to be my last year, but surprisingly, contrary to that I'm still here. But to be honest, I already made up my mind. I will not keep doing this anymore and by the time I found someone to buy my encoding unit, I'll be going forward towards a new path. So far, I'll keep doing the BD that I've stashed in my externals and share it to the best quality possible.
Again, thank you! Cheers!
Logged
---
Saving anime from the clutches of money-ripping series providers. Hater of shitty Horriblesubs/Crunchyroll.
---
Yes, NGNL Zero was really good
Logged
---
I can clearly see my votes in action in the result XD
Go Gakuen Babysitters
and damn first win for Hero Acaemia??
And wait..DHK leaving??? You upload like half of the stuff here
Goddamit
Logged
---
When Dreams Come True and Wishes are Fulfilled, There Will Always be a Price to Pay
---
i can understand u kat
Logged
| | | |
| --- | --- | --- |
| | | |
| | | |
| --- | --- | --- |
| | | |
| | | |
| --- | --- | --- |
| | | |