---

I wonder, what time does everyone normally go to bed at?

... lately, I have been staying up very late... until at least 5 in the last week

Also, what time do you wake up when you're up that late?

Logged
---
Never, I don't sleep.
jk, I sleep whenever I have 3 hours spare time.
I waker up at 10 in the morning, but most of times 8.
Logged
---
My steam ID is xXAkaneXx

---
During days I go to campus for classes I sleep 3-4 hours a day and about 6-8 hours during the weekends. I go to bed around 2am and wake up at 6am. (I go to bed at 2am but it takes some time to fall asleep so I say 3-4 hrs of sleep) I'm half asleep in half my lectures, my friends sometimes poke to wake me, and I do the same for them.
Labs, there is always something to do so I'm awake, I don't want to die.
« Last Edit: July 31, 2007, 08:00:10 PM by exd1 »
Logged
---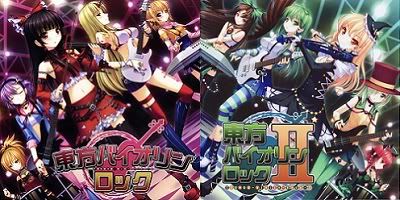 Touhou Violin Rock I & II !
---
3am..
Logged
---
---
i dont have a fixed sleeping schedule. sometimes 12 , 1, 2, 3, 4, 5, 6 am. wake up times are 8, 9, 10 am.
Logged
---
---
lol i've developed a bad sleeping habit during my break, i slept at 2~5am and woke up around 10~2pm
Logged
---
Before you argue online, see
this

No longer active..
Having file playback problems? Use CCCP codec pack
www.cccp-project.net
---
i go to bed at around 10-12 pm
then i wake up at around 10 am
Logged
---
---
I go to bed usually around 2 or 3 AM. Been doing that ever since high school.
Logged
---

---
i sleep when i feel tired
Logged
---
Hmm...depends. When I'm on campus, usually 12. But at home...5...(shouldn't it be the other way around?)
Logged
---

---
around 9 pm to 1 am, when at home i sleep at 9 pm because my little brother wants me accompanied him to sleep that time, otherwise i sleep as i like most of around 0.
Logged
---
9 p.m and wake up at 6 a.m.
Logged
---
around 11pm and later during the Semester
Logged
---
I love this game that people call "life" from the bottom of my heart.
Shogo Makishima (Psycho-Pass)
---
during uni and work days .. about 2-3am
vacation ... 4am-6am- no sleep
Logged
---


---
any comment about my encodes feel free to tell
here
---
during the semester is no sleep
...to much assignments 2 worry about and complete
Logged
---
I love this game that people call "life" from the bottom of my heart.
Shogo Makishima (Psycho-Pass)