Genre:
Summary: Spring. The "season of love" has arrived and it seems that finding himself a girlfriend was harder than Junichi believed. To break the status quo, Junichi's friends have forced him into confessing to the gal, Yame Yukana. However, things do not go quite as he expected. A series of…
Genre:
Summary: Five supernatural factions have been fighting against each other for who knows how many centuries, with the beginning of Aquarian Age always in mind. Kyouta, soon begins to see visions of mystical girls fighting, except they do exist. Soon he and his girlfriend Yoriko become involved…
Genre:
Summary: Ranma and Rella opened an R&R detective office in Kirin (giraffe) Town, the world's capital of crime. They were being aimed during an investigation and were supposed to die in an accident. But they survived. Their bodies became weird. When the clock struck midnight, Ranma's body…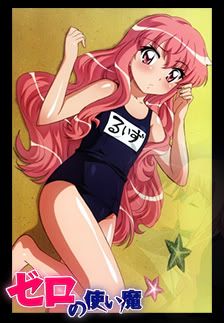 Genre:
Summary: It's summer vacation, and students of the Tristain Magic Academy go to a school trip to the sea. But what is the Headmaster and Saito planning?Note: Encoded at 10-bit depth.
Genre:
Summary: The story continues after the intraschool music competition of the first game and anime series. The budding music student Kahoko meets the brusque boy Et?, the new youthful school board director Akihiko Kira, and the mysterious transfer student Aoi Kaji.(This a 1hr special but it's…
Genre:
Summary: The story centers around Erika Shinohara, a vain 16-year-old girl who tells her friends about her romantic exploits, but she actually has no boyfriend. She claims that a handsome boy in a candid photo is her boyfriend, but it turns out that boy is a schoolmate named Kyouya Sata.…
Genre:
Summary: The Japanese government was rescued from the brink of financial collapse by the Sovereign Wealth Fund. For its citizens, however, life has not improved and unemployment, crime, suicide, and despair are rampant. Kimimaro, raised by his maternal aunt after the disappearance of his…
Genre:
Summary: 1 year after the SAO incident, Kirito is approached by Seijiro Kikuoka from Japan's Ministry of Internal Affairs and Communications Department "VR Division" with a rather peculiar request.Kirito wanders in an unfamiliar world in order to gain any clues about the…