Genre:
Summary: A Holy War, from ancient mythology, where the Goddess Athena and Hades have fought against each other while defending the earth repeatedly over the span of 200 years. The story takes place in 18th century Europe, 243 years prior to the original "Saint Seiya" Three small children,…
Genre:
Summary: 1 year after the SAO incident, Kirito is approached by Seijiro Kikuoka from Japan's Ministry of Internal Affairs and Communications Department "VR Division" with a rather peculiar request.Kirito wanders in an unfamiliar world in order to gain any clues about the…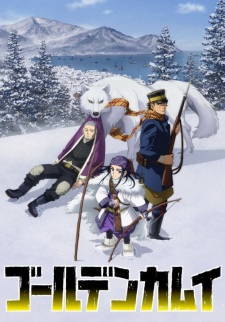 Genre:
Summary: In Hokkaido, the far northern lands of Japan, Sugimoto survived the Russo-Japanese war of the Meiji era. Nicknamed "Sugimoto the Immortal" during the war, he now seeks the riches promised by the gold rush in hopes of saving the widowed wife of his now deceased comrade from the war.…
Genre:
Summary: The Disappearance of Conan Edogawa: The Worst Two Days in History is an anime special which is scheduled to air on December 26th, 2014 for the 20th anniversary of the manga Detective Conan.Downloading Note: Remove the "+" sign at the beginning of the link.
Genre:
Summary: Life in the bustling city of Orario is never dull, especially for Bell Cranel, a naïve young man who hopes to become the greatest adventurer in the land. After a chance encounter with the lonely goddess, Hestia, his dreams become a little closer to reality. With her support, Bell…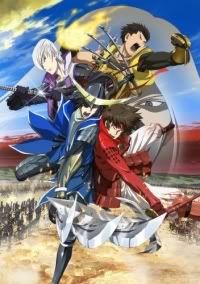 Genre:
Summary: The story of the film is set after the conflict instigated by Toyotomi Hideyoshi ended, but not before the Battle of Sekigahara determines who shall be the Shogun of Japan.
Genre:
Summary: Lupin and Jigen have their sights set on a treasure worth stealing called the Little Comet which is located in the country of East Doroa. The country has fortified its border after a singer named Queen Malta got assassinated in the neighboring country of West Doroa upon visit. Despite…
Genre:
Summary: Plawres is a wrestling game that the players make their robots, which are about 30 cm tall, fight in the ring. The main character, Sugata Sanshiro, is a plawres player. Using his plawrestler, Juohmaru, he beats strong rivals.