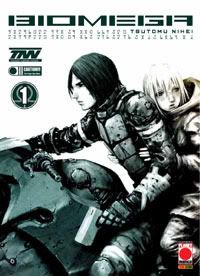 Genre:
Summary: Set in the future, the plot follows Zouichi Kanoe and his AI companion Fuyu Kanoe, whose luminous form is integrated into the system of his motorcycle. They are agents sent by Toha Heavy Industries to retrieve humans with the ability to resist and transmute the N5S infection, which…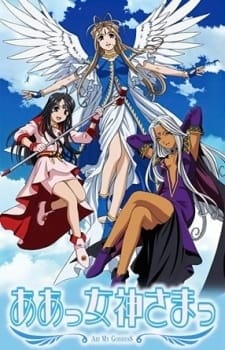 Genre:
Summary: Keiichi Morisato is looking forward to university life. But in reality, he has no luck in anything, and he has trouble with clubs, love, etc. The truth is that he has an unlucky star above his head. One day, Keiichi is stuck watching the dorm while his sempai are away, and has a…
Genre:
Summary: Naho, an eleven-year-old girl, lives with her father and her two-year-old brother Jun. Her mother died after giving birth to Jun, so Naho has to take care of young Jun at home. Understandingly, this situation is frustrating to little Naho. A girl of her age would be dying to go out…
Genre:
Summary: The toys are mistakenly delivered to a day-care center instead of the attic right before Andy leaves for college, and it's up to Woody to convince the other toys that they weren't abandoned and to return home.
Genre:
Summary: For her first year of high school, family circumstances force Sawatari Fuu to move to Takehara, a scenic old town near Hiroshima on the Inland Sea and live with her relatives. Her father, who has passed away, grew up in Takehara and always spoke fondly of his childhood while living…
Genre:
Summary: Miyagawa Atsushi is an 11-year-old boy who is 180 centimeters tall. Since he has a grown-up looking build but acts his age, he has always been running into troubles. On the other hand, his 17-year-old elder sister Atsumi is only 137 centimeters tall. Even though she has a childish…
Genre:
Summary: Sasahara Natsuki is a poor bounty hunter in a world where monsters and humans live together. Most of her cases involve monsters infringing upon the rights of humans, who are protected by law from their generally more powerful neighbors. Being half-human and half cat-beast, Natsuki…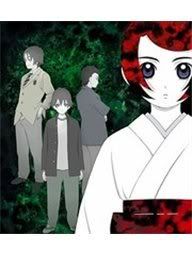 Genre:
Summary: Ghost Hound is set in the modest town of Suiten, located in a desolate region in the island of Kyosho. The story follows the experiences of three boys who have had traumatic experiences in childhood from which they have learned to transfer their souls to a parallel world known as…