Genre:
Summary: The story centers around Sakamoto Ryouta, a NEET (Not in Education, Employment, or Training) young man and a top-ranked player in the online combat game Btoom! One day, he wakes up on a tropical island without remembering how he got there. He sees a figure in the distance and asks…
Genre:
Summary: Hotori Arashiyama loves mysteries, but there's one she just can't solve: why does the solution to one problem inevitably seem to lead to another? Like how when Hotori has to start working at the Seaside Maid Cafe after school to pay off a debt and her friend Toshiko fortunately knows…
Genre:
Summary: The third and final OVA series concluding the story of Tales of Symphonia: The Animation.
Genre:
Summary: While Luffy and his crew of Zoro and Nami are starving on their small boat, they are attacked by a large monster. Nami is taken away, while Luffy and Zoro wash up on shore. There they meet a young girl, Medaka, and learn of the sad history of the island. The evil Pirate Ganzack has…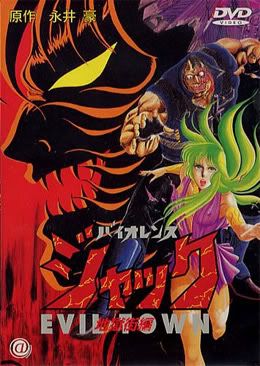 Genre:
Summary: The World as we know it has been torn apart shattered by a series of natural disasters that have turned civilization into a brutish nightmare of survival and has left whole cities buried beneath the Earth. It's now a lethal and chaotic place, a place where only the strongest and…
Genre:
Summary: When an apprentice witch turns thirteen, she must leave her home in order to hone her craft. Although Kiki's sole talent is broom-flying, she sets out for adventure with her cat Jiji. They settle in a charming seaside town, where Kiki establishes her own delivery service. As Kiki…
Genre:
Summary: Katsuhira Agata is a quiet and reserved teenage boy whose sense of pain has all but vanished. His friend, Chidori Takashiro, can only faintly remember the days before Katsuhira had undergone this profound change. Now, his muffled and complacent demeanor make Katsuhira a constant…
Genre:
Summary: The humanity is suffering from murders all over the globe, called "Mincemeat murders". High school student, Izumi Shinichi has a parasite living off him, having replaced his right hand, and he might be the discoverer of truth.