Long Riders!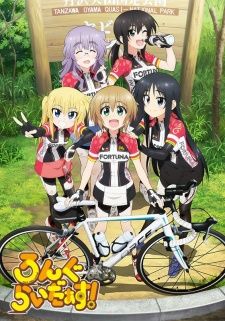 Type: TV
Episode Count: 12
Media: Fansub
Genre: Sports Slice-of-Life Comedy
Related:
None found

Discussion: None
Date Added: October 10, 2016, 03:14:20 AM
Status: Complete
Maintainer: DeBritto

Summary: Ami Kurata, a first-year university student who has no athletic ability, suddenly falls in love with a folding bicycle after seeing it in front of a train station. Inspired by her newfound love, she starts saving up to buy a bicycle and to learn cycling.