Golden Time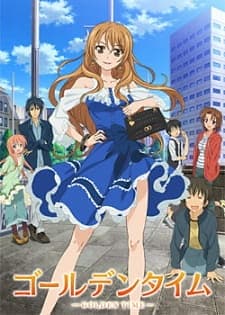 Type: TV
Episode Count: 24
Media: Fansub
Genre: Comedy Romance School-Life
Related:
None found

Discussion: None
Date Added: October 07, 2013, 08:27:28 AM
Status: Complete
Maintainer: DeadHungryKat

Summary: Tada Banri meets Kaga Kouko. A heiress of a certain rich tycoon. Kaga Kouko seems whimsical. Tada wants a peaceful college life in which he can made lots of friends and find happiness. What will happen to their fateful encounter?