Strike Witches Gekijouban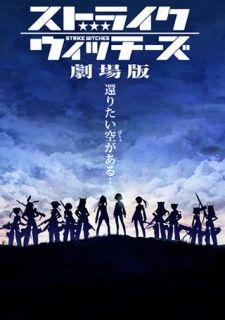 Type: Movie
Episode Count: 1
Media: DVD/BD Subbed
Genre: Action Military Magic Ecchi Science-Fiction
Related:
Brave Witches (TV) - Main Story

Discussion: None
Date Added: December 17, 2012, 06:18:47 AM
Status: Complete
Maintainer: DeBritto

Summary: Since ancient times, humanity has been in conflict against an otherworldly enemy called "Neuroi". At the forefront of this war are teenage girls who can use magic, called "Witches", whose powers are enhanced via the use of equipment called "Strike Units".
The year is now 1945, and the 501st Joint Fighter Wing, commonly known as the Strike Witches, have just successfully defended Gallia and Romagna from Neuroi depredations. With their immediate duty complete, the 501st is disbanded, and its member witches return to their respective countries.
One of these witches is Miyafuji Yoshika who had lost her magic powers in the battle for Romagna. Still determined to do what she can to help others, she returns to her homeland of Fusou and studies medicine.
During this time, she is visited by Fusou Naval Cadet Hattori Shizuka who offers Yoshika the opportunity to study in Europe.