Maris the Chojo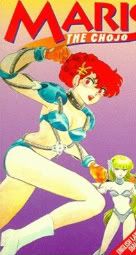 Type: OVA
Episode Count: 1
Media: Fansub
Genre: Action Comedy Science-Fiction
Related:
None found

Discussion: None
Date Added: February 05, 2010, 05:16:39 PM
Status: Complete
Maintainer: Sacrianna

Summary: As a Thanatos-born alien, Maris is extremely strong. Normally she wears restraints to limit her. Yet she is still able to damage her surroundings. And with the repair bills piling up from her vacation and from her job at the Space Patrol, she must try to find some way to pay for all the damages. The opportunity arises when a billionaire's son is kidnapped and Maris pins her hopes on wooing him during the rescue.