Chi's New Address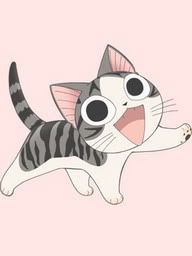 Type: TV
Episode Count: 104
Media: Fansub
Genre: Comedy Slice-of-Life
Related:
Koneko no Chii: Ponponra… (TV) - Sequel

Discussion: Here
Date Added: April 27, 2009, 12:22:34 PM
Status: Complete
Maintainer: Sacrianna

Summary: Chi is still living with the Yamada family, but they decide it isn't fair to force her to hide indoors in their "no pets allowed" apartment. So they decide there is only one thing is to be done, Chi must move away for her own happiness.

I have placed episodes into 13 7-zip archives of 8 eps each. Each archive is about 50mb, so I figured, similar size to normal ep, only 13 downloads, better than 104 7mb downloads...